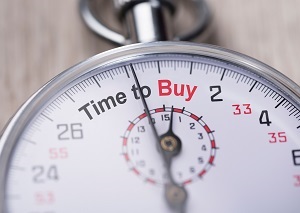 Too often people think that the price and a couple of specs are the only things that matter when it comes to buying industrial/commercial HVAC equipment and often this approach ends up being far more costly. Buying HVAC equipment is an important purchase that needs careful consideration and research before making a final decision because it will affect your employees as well as your operating expenses.
There are several key factors you should understand about the total cost of owning and maintaining HVAC equipment before you make your purchase.
Cost
While this is an obvious point to research, it can often go deeper than simply looking at the price on the sales page. Take the time to research whether the cost includes installation, any additional parts you might want or need (like filters), and any other fee that isn't included in the cost of the equipment. As they say, the devil is in the details.
Spend some time looking at different options online. A few key factors you should evaluate for any equipment you are considering purchasing include:
Specifications
This is an area that most people know to check, but you may not necessarily know what to look for in your industrial/commercial HVAC system. What you need will vary based on several factors, including the nature of your business; for example, an IT company needs a very different system than a manufacturing facility. There are also different specifications and code requirements for each type of installation. Typically, specifications are easy to find when you are looking at the different options. If you do not see functionality that you need, contact either the seller or the manufacturer.
Sizing
Your industrial/commercial HVAC equipment must be appropriately sized for your facility and its heating and cooling loads. Over or undersized equipment will not do an efficient job providing the conditioned air you require, and will drive up your energy use as they work harder than a properly sized unit to heat or cool your facility. Enlisting the help of a qualified industrial or commercial HVAC contractor to perform commercial load calculations and an assessment of your building will ensure your new equipment is accurately sized for your needs.
Method of Heating
There are a number of different ways to heat your building, but take the time to research what option will be more efficient and appropriate for your application.
Purchasing equipment with higher efficiency may cost you more initially but offer better long-term savings; to ensure you're making a smart purchase, evaluate the energy savings a unit can help you achieve as well as its projected payback period. Consulting an industrial/commercial contractor would also ensure that you choose the best heating method for your space.
Features
Make sure you know what you want from your HVAC equipment before you start searching. You don't want to end up with equipment that has more features than you possibly need, as you'll be paying more for those items. Identifying the features you need before purchasing a system will work to ensure your needs will be met by the new system.
Sharing your objectives with a specialized industrial/commercial contractor will help you decide on the features that are most important for your application, and which ones are unnecessary. Relying on the contractor to provide knowledge about your operating costs and the size of equipment you need based on your objectives will help you save money while ensuring you have the best equipment for your space.
Operating Costs
This is everything you pay after the installation, from maintenance fees to your monthly gas and electric bills. If you currently have an HVAC system and are considering replacing it, go back over the electric bills from the last couple of years to see what you pay on average per month. Then figure out what your worst months are. This will give you a great starting point to determine what systems will help to lower your utility bills.
Regular maintenance (things that you can do yourself) such as replacing filters should also be considered. Will you need any special equipment to complete the regular maintenance?
Technical Maintenance
Technical maintenance is essential for ensuring that your HVAC equipment continues to have optimal performance. Tune ups are something that you will need to have done yearly because it ensures that your system is working properly. Keep in mind that a tune up is not the same thing as regular maintenance.
Maintenance means taking preventative measures to ensure that your equipment keeps working as it should. Tune ups ensure that all of the major components are working properly. An industrial/commercial HVAC professional can provide the tune up and the maintenance your system needs to improve performance and reliability. Doing this will help alleviate the possibility of costly system malfunctions.
Conclusion
Like any major purchase, you need to really do your research before you make a final decision on your HVAC equipment. Specifications and price are important, but they are not the only considerations. Depending on your unique situation, make sure you understand what system will lower your monthly costs without sacrificing comfort or business requirement. Understanding the maintenance side is also important so that you know what you need to do regularly to help keep your equipment working optimally. To completely understand each of these factors, we suggest consulting a specialized industrial/commercial contractor that can help guide you through your purchasing decision to help you make the smartest choice.