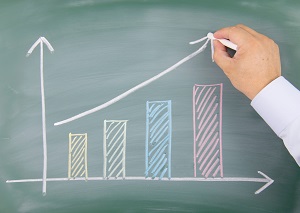 Securing new business can be timely and expensive. Marketing, management, on the job training and effective and amiable communication with customers all contribute to the success of a business, but none of that matters if the service provided doesn't hold up. As an Industrial HVAC Contractor the success and/or failure of the work you completed will be strongly tied to the products installed, which is why choosing the best brand for your customers is very important.
Here are some tips to help industrial HVAC contractors choose the right industrial/commercial equipment brand to delight customers and grow your business:
1. Choose a custom manufacturer whenever necessary
Contractors often work with a wide range of industrial/commercial businesses and not all systems are suited for all applications. Installing a non-custom system may save you money initially but losing a customer as a result will hurt you more in the long run. While some industrial or commercial businesses may not need custom applications, others require it.
One example is where a customer chose to source on their own standard, off-the-shelf component for a complex project. The condensing unit the customer opted for broke down but the warranty was deemed void by the condensing unit manufacturer because the product was used in a manner that it was not designed for. While the cheaper solution saved money initially, it was unable to meet the demands of the project. As a result, the client was forced to make another major purchase and the contractor jeopardized future business with that client.
2. Choose a manufacturer with a dedicated local representative
A brief catalog description isn't enough information to help you determine if an HVAC brand provides equipment to meet the needs of a particular industry. You could call the HVAC manufacturer and ask them, but it may be difficult to speak directly with someone who understands the needs of the application, or the company may be too large to offer customized HVAC solutions.
Find out if the manufacturer has a dedicated local representative who is an expert with industrial HVAC applications similar to your client's. A quality local manufacturer's representative can tell you if their product meets the needs of your customer and will be there for the customer down the road if there are issues with the equipment.
3. Identify situations where a customer may need multiple HVAC systems for one building
It is easy to overlook situations where multiple HVAC systems may be necessary but at the end of the day you can't argue with the best solution. One such example of a commercial space is in fire stations.
Fire stations provide a perfect example of a commercial space that is best served with multiple HVAC systems. In a recent conversation with an architect working on a fire station, Titan Air recommended an infra-red system for primary heat and a direct-fired heater for the make-up air. While a direct-fired make-up air heater could be used alone to handle both heating and make-up air, it would not be an ideal system. This is because fire stations can go days without having activity so heating with a make-up air system alone would be an expensive way to heat the building. When the station is busy and trucks are running, the exhaust fans will come on and the direct-fired make-up air system will be more beneficial. By installing the direct-fired make-up air heater with a manual mode the station could easily switch the make-up air system on and use that air movement to help dry equipment and trucks. The infra-red system without air movement does not dry items as quickly or as thoroughly as warm moving air does. Also, the make-up air system will very quickly bring the indoor building temperature back up to temperature faster than the infra-red system could. This helps the infra-red system work more efficiently. While initial costs for two systems may be higher for your customer they will be happier in the long run. The multiple systems will heat the space more efficiently and money will be saved on utilities.
In these situations, working with a representative that can provide both of these systems and help the contractor figure out how to get the systems to work in tandem with each other is priceless. The result will be an effective solution that will keep the end-user pleased and to help ensure they call you first for future jobs.
As an industrial HVAC contractor, you must be able to explain to clients why the equipment you are proposing is the best solution for the specific air handling needs of their facility. One size does not fit all. One solution is not best for all applications. Don't rely on a big name or a "good enough" off-the-shelf solution. A custom solution from a manufacturer with industrial HVAC experience will please your customer more in the long run. These tips will help ensure you choose the best manufacturer for your client each and every time.