Discharge Diffusers
There are numerous options available for discharge diffusers. Discharge diffusers are shipped loose for field installation. The directional blades supplied with each diffuser are to be adjusted at the jobsite to direct the air where needed and then permanently fastened. Ideally diffusers should be mounted at least 3 equivalent duct diameters away from the air handler. It is important for the installer to adequately support each diffuser. Box Type Diffusers are typically used for down discharge, roof top mounted air handlers.
A PDF specification sheet of Titan Air discharge diffusers may be downloaded here.
Two-Way Discharge Diffuser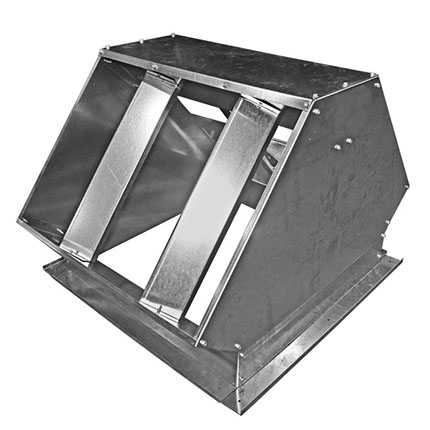 Three-Way Discharge Diffuser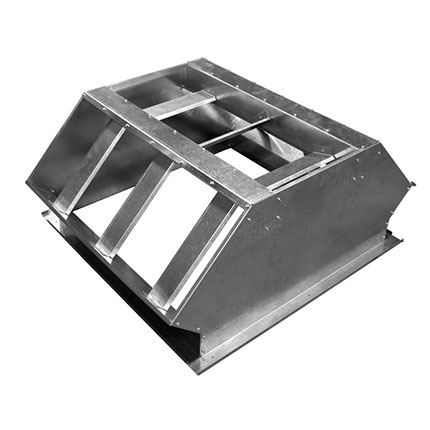 Four-Way Box Discharge Diffuser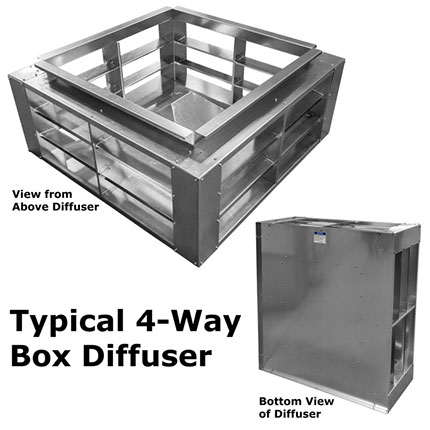 Discharge Diffusers Photo Gallery
The below gallery shows a variety of different sized discharge diffuser accessories. These accessories are shown only for illustrative purposes, an air handler will have accessories sized specifically for the airflow of the unit.